A unique, mixed media, guest book and a book stand with.
The book is keeping 25 aged sheets. Hard covers made out of wood with a leather tooled spine. The tree is made of an extra wood layer and placed on the cover after. Worked with pyrography and engraving.
Cave house: The Door border and stairs are made of a special material called Powertex & Easy 3D flex making a kind of clay.  Fake moss, sand and stones are placed for once again, using Powertex. The wooden door opens and closes. Initials on the door and back embossed on a metal plate.
Inside cover pages are made of painted canvas. The wooden stand is also handmade.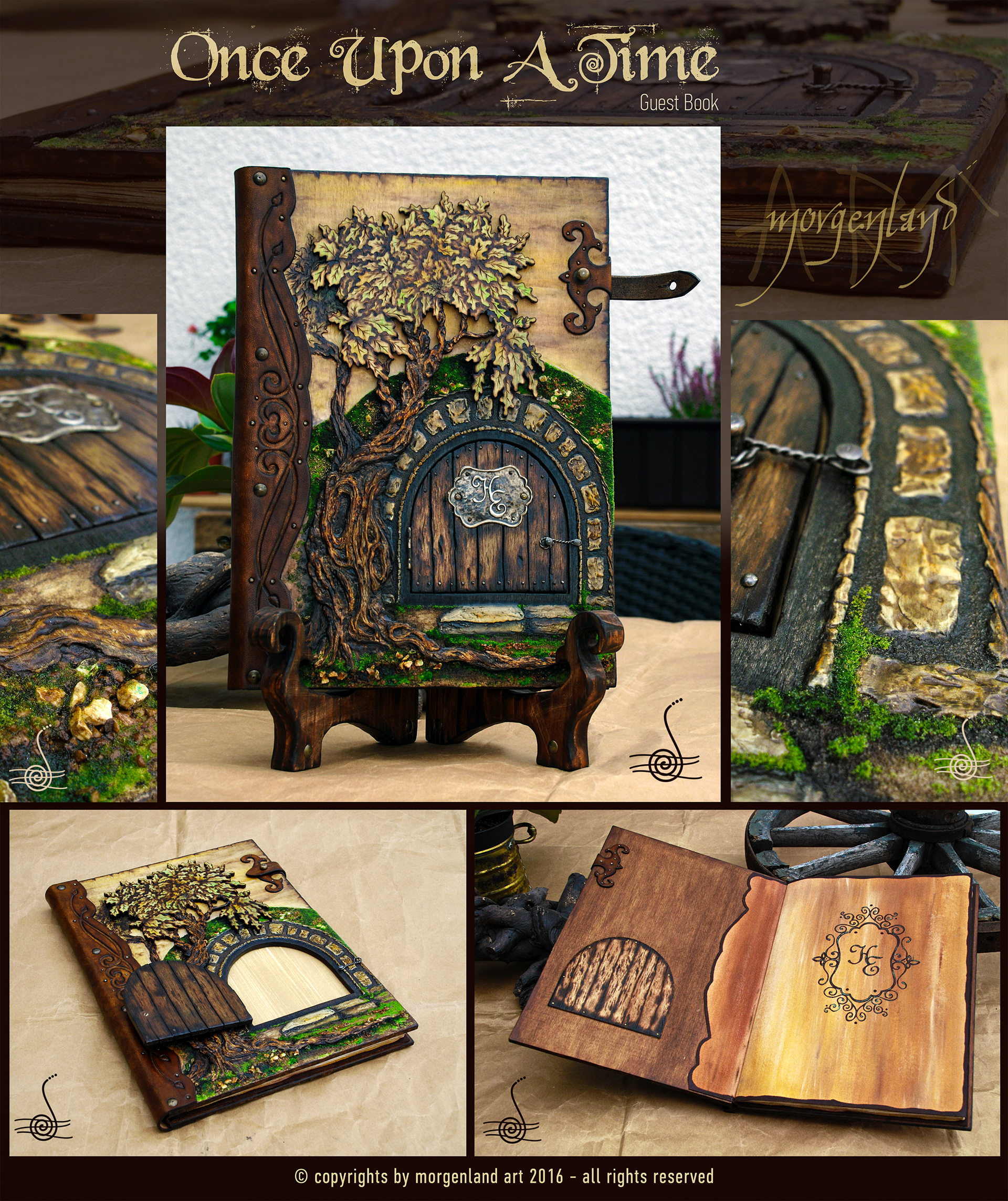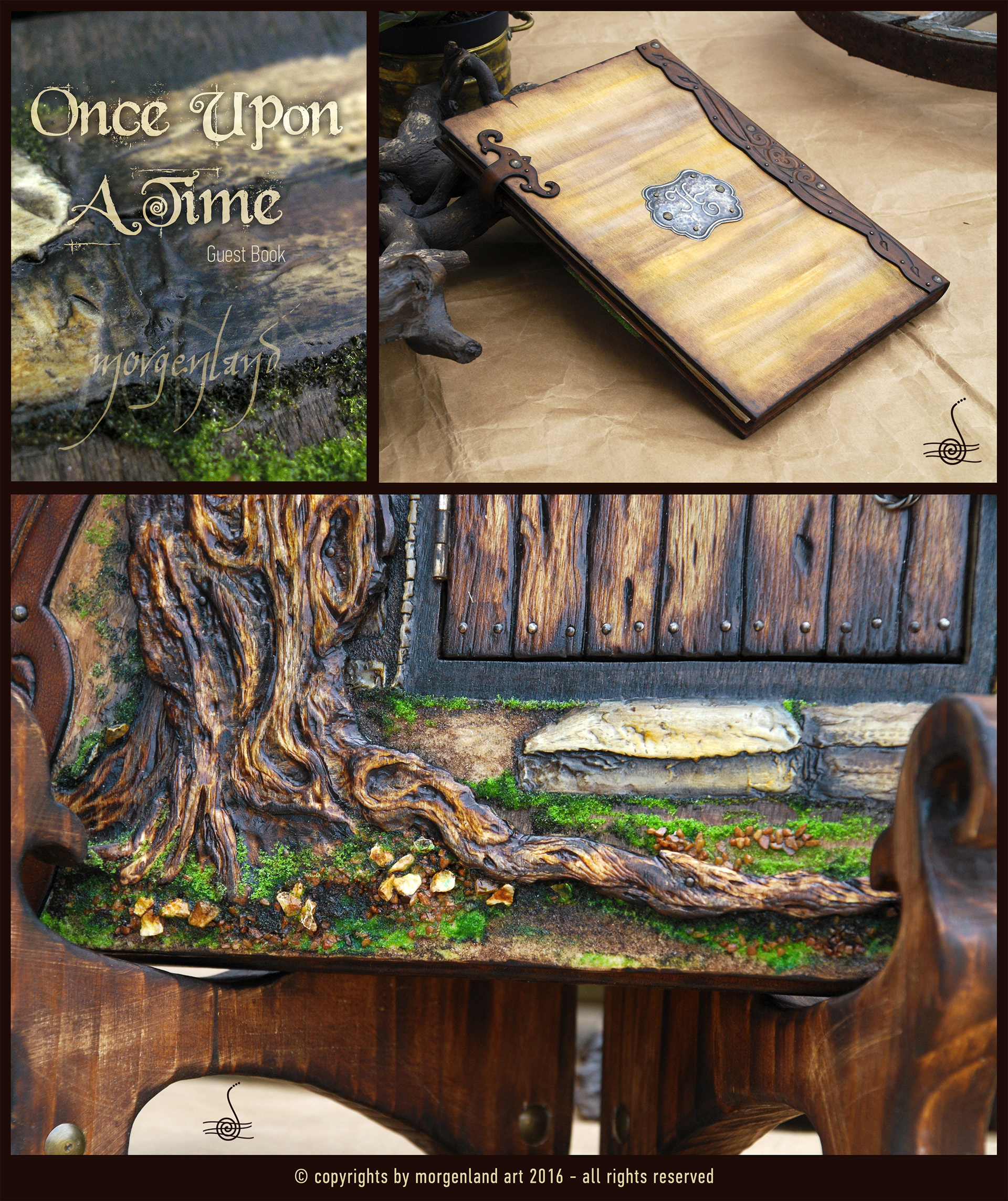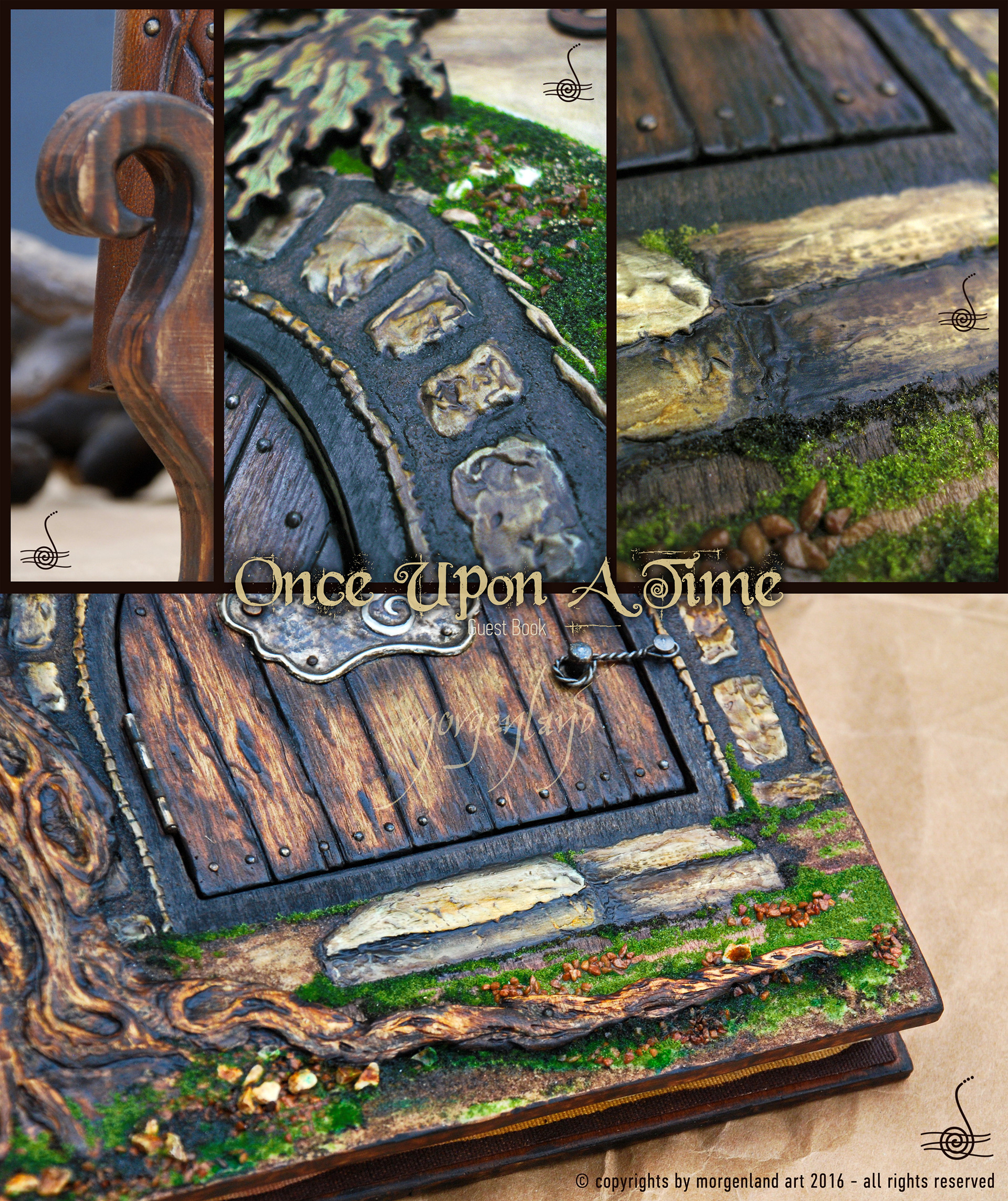 Thank you for contact me!