This photo album created for two people get married. A man from Greece with a woman from Japan. Try to combine somehow two in so many differences cultures. The Japanese symbol in front is embossed in bronze metal and is the family crest of her. Two initials are their names letters. Greek letters represented in a Japanese outlook. Covers made of three wooden layers. One for the border (pyrography & engraving), one for the main cover and one on the back. In front, there is pyro-engraved a water motif (woman's element) and at the back side a fire motif (man element). At the back side, the two initials embossed on bronze metal too. Books have binding in Japanese method, and stitches are a meander motif. Inside cover made of leather and painted canvas (joined together). Family crest made on micro wood. Papers painted in coffee.
***SOLD***
For custom orders, please contacting me at
morgenland@gmail.com
or fill the form "Query Form" at the end of the page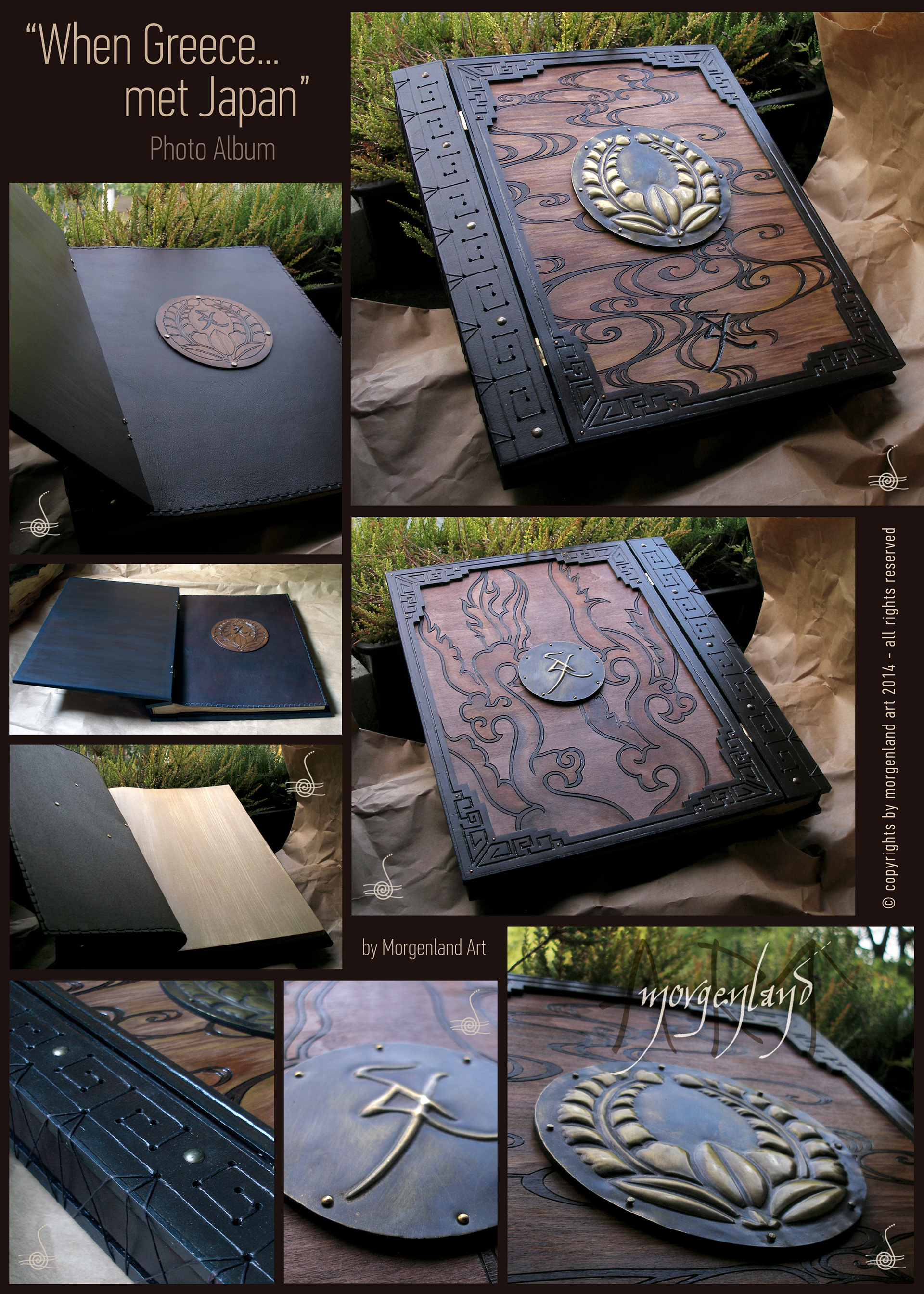 Thank you for contacting me. I'll reply to you as soon as possible!